INTERNATIONAL SERIES at The Granada Theatre
2016-2017 Season
Season Sponsor: SAGE Publications
For nearly 100 years, CAMA has presented the world's finest classical music to Santa Barbara audiences. The upcoming 2016-2017 season, "A European Tour," features performances by the Philharmonia Orchestra with Esa-Pekka Salonen, the Warsaw Philharmonic, the Bruckner Orchestra Linz, the St. Petersburg Philharmonic, and the Danish National Symphony Orchestra. Closing the season closer to home will be CAMA's longstanding partner, the Los Angeles Philharmonic with Gustavo Dudamel.
---
Esa-Pekka Salonen conductor
Ludwig van Beethoven: Symphony No.3 in E-flat Major, Op.55, "Eroica"
Jean Sibelius: Symphony No.5 in E-flat Major, Op.82
Local favorite Esa-Pekka Salonen, Conductor Laureate of the Los Angeles Philharmonic where he was Music Director from 1992–2009, returns to Santa Barbara for his second appearance as Principal Conductor and Artistic Advisor of the Philharmonia Orchestra of London, one of the world's great orchestras. Salonen will lead the Philharmonia in a remarkable program of two symphonies in E-flat Major: Beethoven's "Eroica" and Sibelius' startlingly original Symphony No.5 whose famed swan calls have haunted the imagination of generations of listeners.
Program Notes
Single Tickets
Section: Premier $119 | A $104 | B $79 | C $49 | D $39
Sponsor: Dan & Meg Burnham
Sponsor: Judith L. Hopkinson
Sponsor: Sara Miller McCune
Sponsor: The Towbes Fund for the Performing Arts,
a field of interest fund of the Santa Barbara Foundation
Co-Sponsor: Jan & Alison Bowlus
Philharmonia Orchestra would like to thank the Philharmonia Orchestra US Foundation and the following individuals for their contributions towards the US tour:
The Hon. & Mrs. Jay T. Snyder
Mr. & Mrs. William Jacob III
Mr. & Mrs. Robert S. Pitts, Jr
Mrs. Jan F. van Eck
Ms. Irene Mavroyannis
---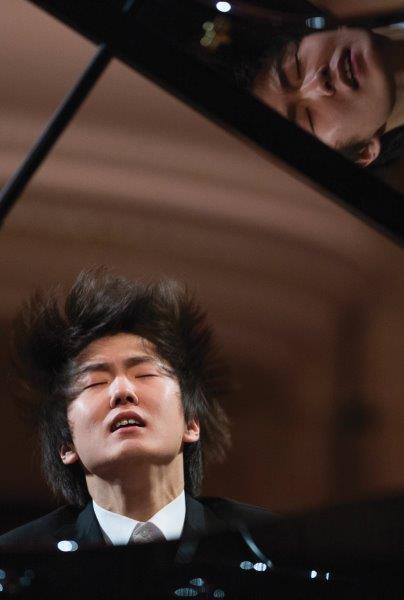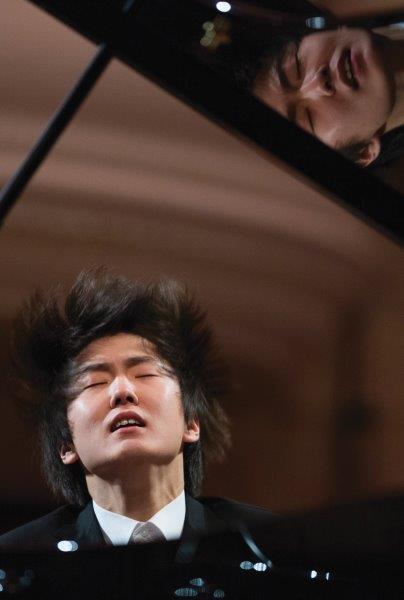 Jacek Kaspszyk conductor
Seong-Jin Cho piano
Johannes Brahms: Tragic Overture, Op.81
Frédéric Chopin: Piano Concerto No.1 in E minor, Op.11
Mieczysław Weinberg: Symphony No.4 in A minor, Op.61
The Warsaw Philharmonic is the national orchestra of Poland with a complement of 110 players. Renown for its recordings, the orchestra's releases have won many prestigious awards, including a Grammy® in 2012 and six other Grammy® nominations. Jacek Kaspszyk, one of Poland's foremost conductors, has been music and artistic director of the Warsaw Philharmonic since 2013. Seong-Jin Cho, a native of Seoul, South Korea, garnered world attention in October, 2015, when he won First Prize at the renowned Chopin International Piano Competition in Warsaw. Still in his early twenties, he has rapidly embarked on a world-class career.
Program Magazine
Single Tickets
Section: Premier $119 | A $104 | B $79 | C $49 | D $39
Sponsor: Ellen & Peter Johnson
Co-Sponsor: Bob & Val Montgomery
Co-Sponsor: Michele & Andre Saltoun
Co-Sponsor: George & Judy Writer
---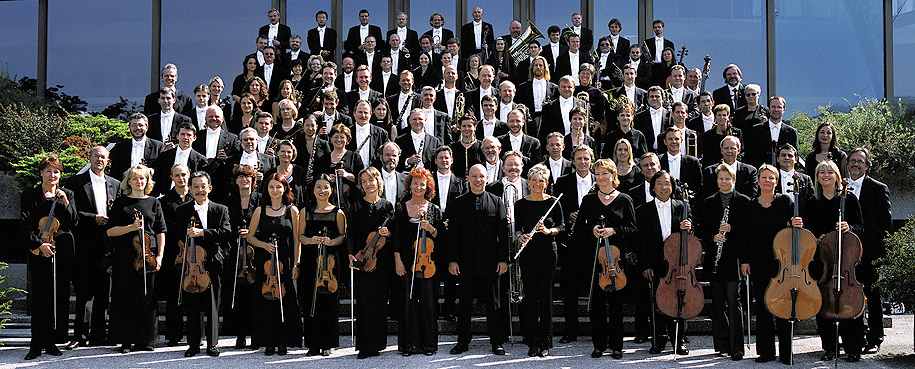 Dennis Russell Davies conductor
Robert McDuffie violin
Robert Schumann: Symphony No.1 in B-flat Major, Op.38, "Spring"
Samuel Barber: Violin Concerto, Op.14 (1939)
Richard Strauss: Suite from Der Rosenkavalier (arr.1945 from Op.59)
Bruckner Orchestra Linz, one of central Europe's great orchestras, makes its Santa Barbara debut in this exciting concert featuring three powerful masterworks. An innovative force in classical music, Dennis Russell Davies is considered among today's most inventive conductors at the forefront of the orchestral, chamber and operatic worlds. Grammy®-nominated violinist Robert McDuffie is the founder of both the Rome Chamber Music Festival in Italy and The Robert McDuffie Center for Strings at Mercer University in his native city of Macon, Georgia. He plays the "Ladenburg" Violin made by Giuseppe Guarneri del Gesù in 1735.
Program Magazine
Single Tickets
Section: Premier $119 | A $104 | B $79 | C $49 | D $39
Principal Sponsor: Herbert & Elaine Kendall
Sponsor: Bitsy & Denny Bacon and The Becton Family Foundation
Sponsor: The Andrew H. Burnett Foundation
Co-Sponsor: Louise & Michael Caccese
Co-Sponsor: Jocelyne & William Meeker
Co-Sponsor: Judith F. Smith
Co-Sponsor: Stephen Cloud
Co-Sponsor: Anonymous in Honor of Robert McDuffie
---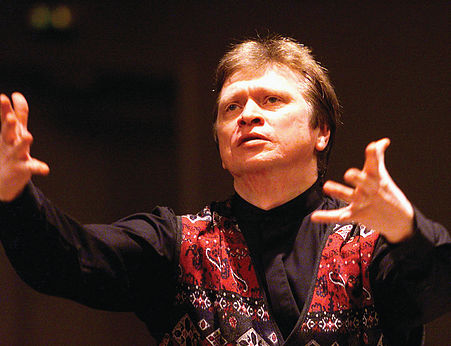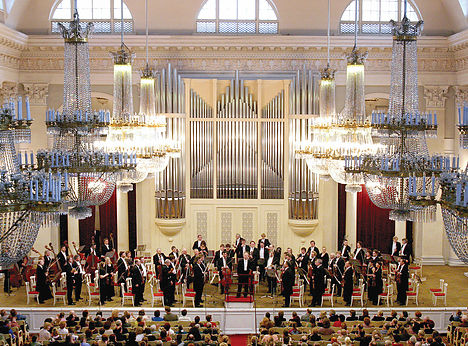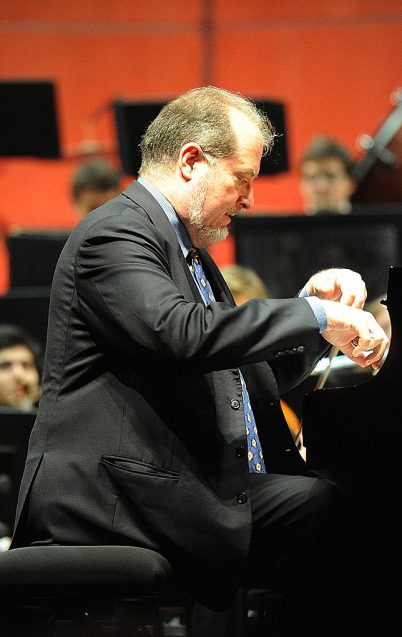 Nikolay Alexeev conductor
Garrick Ohlsson piano
Johannes Brahms: Piano Concerto No.1 in D minor, Op.15
Dmitri Shostakovich: Symphony No.10 in E minor, Op.93
The St. Petersburg Philharmonic Orchestra was founded in 1882 and is the oldest and most revered orchestra in Russia. Under the baton of Deputy Artistic Director Nikolay Alexeev, the orchestra will deliver a vast and visceral program of Shostakovich and Brahms' Piano Concerto No.1 with soloist Garrick Ohlsson. Since his triumph as winner of the 1970 Chopin International Piano Competition, Garrick Ohlsson has established himself worldwide as a musician of magisterial interpretive and technical prowess. To date Mr. Ohlsson has at his command more than 80 concertos, ranging from Haydn and Mozart to works of the 21st century, many commissioned for him.
Program Magazine
Single Tickets
Section: Premier $119 | A $104 | B $79 | C $49 | D $39
Primary Sponsor: The Elaine F. Stepanek Concert Fund
Co-Sponsor: Elizabeth & Andrew Butcher
Co-Sponsor: Jocelyne & Bill Meeker
Co-Sponsor: Frank & Sheila McGinity
Co-Sponsor: Michele & Andre Saltoun
Co-Sponsor: Nancy Schlosser
---

Fabio Luisi conductor
Deborah Voigt soprano
Carl Nielsen: Helios Overture, Op.17
Richard Wagner: Wesendonck Lieder, WWV91 (Mottl/Wagner)
Gustav Mahler: Symphony No.1 in D Major, "Titan"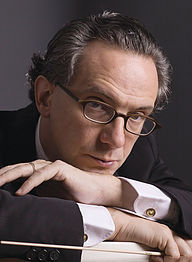 The Danish National Symphony Orchestra was founded in 1925 under the motto: "The best, and only the best". Today, it is one of the leading symphony orchestras in Europe and the world's leading Carl Nielsen orchestra, bar none. Grammy® and ECHO Klassik Award-winner Fabio Luisi serves as General Music Director of the Zürich Opera and Principal Conductor of the Metropolitan Opera, New York. He launches his new appointment as Principal Conductor of the Danish National Symphony in 2017-2018. A Chicago native raised in southern California, Deborah Voigt is among the world's leading dramatic sopranos, internationally revered for her performances in the operas of Wagner and Richard Strauss.
Program Magazine
Single Tickets
Section: Premier $119 | A $104 | B $79 | C $49 | D $39
Sponsor: Dan & Meg Burnham
Sponsor: Jan & Alison Bowlus
Sponsor: Hollis Norris Fund
Co-Sponsor: Lynn P. Kirst
Co-Sponsor: Barbara & Sam Toumayan
---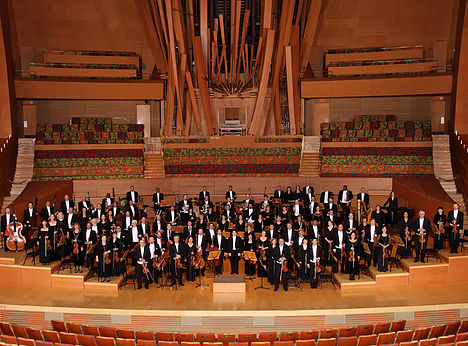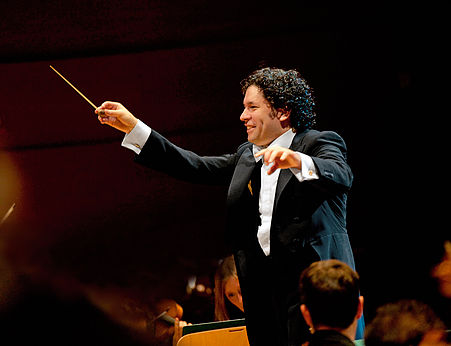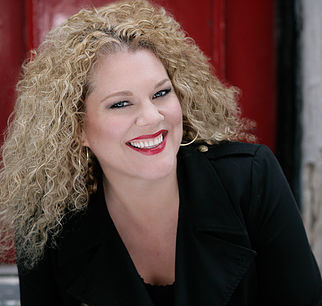 Gustavo Dudamel conductor
Michelle DeYoung mezzo-soprano
Franz Schubert: Symphony No.1 in D Major, D.82
Gustav Mahler: Lieder eines fahrenden Gesellen
("Songs of a Wayfarer") (1883-85)
Franz Schubert: Symphony No.2 in B-flat Major, D.125
Gustavo Dudamel returns to Santa Barbara with the Los Angeles Philharmonic! Dudamel and the LA Phil remain at the height of their powers at home and abroad, firmly establishing the orchestra as one of the world's most outstanding. In addition to his appointment at the LA Phil, Gustavo Dudamel remains in high demand internationally as he regularly guest conducts the world's greatest musical institutions such as the Vienna Philharmonic and the Berlin and Vienna State Operas. Grammy® Award-winning mezzo-soprano Michelle DeYoung is recognized as one of the most exciting artists of her generation.
Program Notes
Single Tickets
Section: Premier $119 | A $104 | B $79 | C $49 | D $39
Principal Sponsor: The Samuel B. & Margaret C. Mosher Foundation
Co-Sponsor: Bitsy & Denny Bacon and The Becton Family Foundation
Co-Sponsor: Robert & Christine Emmons
Co-Sponsor: Jocelyne & Bill Meeker
Co-Sponsor: Bob & Val Montgomery
Co-Sponsor: Ellen & John Pillsbury