MASTERSERIES at The Lobero Theatre
2016-2017 Season
Season Sponsor: Esperia Foundation
The 2016-2017 Season of CAMA's Masterseries at The Lobero Theatre dives into the deepest waters of artistic excellence and meaningful programming. Pianist Jonathan Biss and the Brentano Quartet offer a program of late Beethoven. Violinist Augustin Hadelich and pianist Joyce Yang team up for a virtuosic program of works new and old. Tafelmusik Baroque Orchestra returns with its latest multimedia marvel, J.S. Bach: The Circle of Creation. And mezzo-soprano Susan Graham appears with a fascinating evening of music from Schumann's Frauenliebe und -leben, interwoven with works inspired by or relating to the song cycle by fifteen composers in seven languages.
---
Mark Steinberg violin
Serena Canin violin
Misha Amory viola
Nina Lee cello
All-Beethoven Program:
Violin Sonata No.10 in G Major, Op.96
Piano Sonata No.32 in C minor, Op.111
String Quartet No.16 in F Major, Op.135, "Muß es sein?"
Pianist Jonathan Biss teams up with the Brentano Quartet for THE LATE STYLE, an unforgettable evening of some of Beethoven's most profound and searching masterpieces, including the final piano sonata and final string quartet. Quartet-in-Residence at Princeton University for fifteen years, the Brentano Quartet is now Quartet-in-Residence at Yale School of Music since 2014. Jonathan Biss is world-renowned for his deep musical and intellectual curiosity, performing a diverse repertoire in concert and in recording. In 2016 he releases the fifth volume of his nine-year, nine-disc recording cycle of Beethoven's complete piano sonatas.
Program Notes
Single Tickets
Section A – $49 || Section B – $39
Concert Partner: Robert & Christine Emmons
Concert Partner: Bob & Val Montgomery
---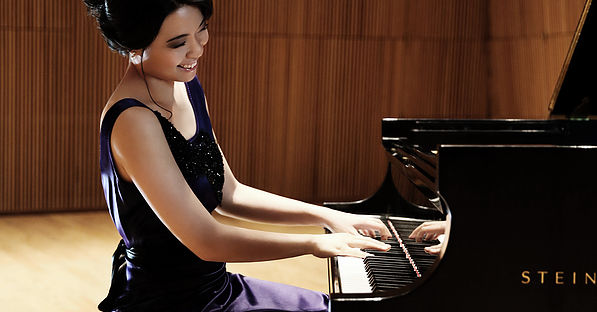 Ludwig van Beethoven: Sonata for Violin and Piano No.8 in G Major, Op.30, No.3
Brett Dean: Berlin Music (2010)
Eugène Ysaÿe: Sonata for Solo Violin in E Major, Op.27, No.6,
"Manuel Quiroga"
César Franck: Sonata for Violin and Piano in A Major (1886)
Augustin Hadelich returns to Santa Barbara following his captivating performance with Orpheus Chamber Orchestra in last season's International Series. Astonishing audiences with his phenomenal technique and gorgeous tone, Hadelich was awarded the inaugural Warner Music Prize, and just months later won the 2016 Grammy® for "Best Classical Instrumental Solo." Hadelich plays the "Kiesewetter" Stradivarius violin, crafted in Cremona c.1723. As a Van Cliburn International Piano Competition silver medalist and Avery Fisher Career Grant recipient, Joyce Yang showcases her colorful musical personality in solo recitals and in collaborations with the world's top orchestras and chamber musicians.
Program Magazine
Single Tickets
Section A – $49 || Section B – $39
Sponsor: Bitsy & Denny Bacon and The Becton Family Foundation
Concert Partner: Bob & Val Montgomery
---
Jeanne Lamon director
"J.S. Bach: The Circle of Creation"
Conceived, scripted and programmed by Alison Mackay
Blair Williams narrator
All-Bach Program, including:
Brandenburg Concerto No.3 in G Major, BWV1048
"Sheep may safely graze," from Cantata 208/9
Chorale "Wachet auf" from Cantata 42/7
Excerpts from Goldberg Variations, BWV988
Excerpts from Orchestral Suite No.1 in C Major, BWV1066
Tafelmusik Baroque Orchestra presents J.S. Bach: The Circle of Creation – a celebration of the genius of Bach and the latest multi-media creation by Alison Mackay, the creator of phenomenally successful Tafelmusik productions seen around the world including The Galileo Project and House of Dreams. J.S. Bach: The Circle of Creation combines text, music, and stunning projected video and images to explore the world of the artisans – papermakers, violin carvers, string spinners, and performers — who helped J.S. Bach realize his musical genius. This all-Bach program is performed by Tafelmusik musicians entirely from memory.
Program Magazine
Single Tickets
Section A – $49 || Section B – $39
Co-Sponsor: Craig & Ellen Parton
Concert Partner: Elizabeth Karlsberg & Jeff Young
Concert Partner: Lynn P. Kirst
---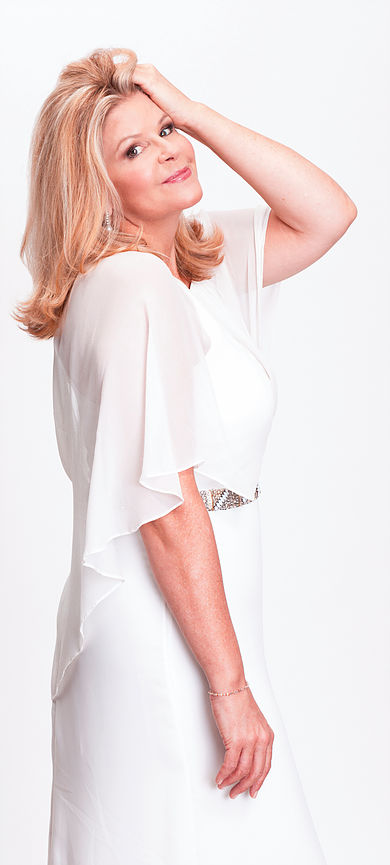 "Frauenliebe und -leben
(A Woman's Love and Life): Variations"
Songs from Robert Schumann's Frauenliebe und -leben and works inspired by or related to the cycle by Edvard Grieg, Richard Strauss, John Dankworth, Gabriel Fauré, Ture Rangström, Ned Rorem, Gustav Mahler, Joaquín Turina, Maurice Ravel, Henri Duparc, Claude Debussy, Pyotr Tchaikovsky, Francis Poulenc, Hector Berlioz, Enrique Granados and Roger Quilter.
Grammy® Award-winning Susan Graham has been honored as Musical America's Vocalist of the Year (2004). As one of today's foremost interpreters of French vocal music, the Texas native was awarded the French government's "Chavalier de la Legion d'Honneur." In an exceptionally fascinating program of songs in seven languages, Graham takes Schumann's song cycle "Frauenliebe und -leben (A Woman's Love and Life)" as point of departure in a deep-diving journey into an ocean of two centuries' span of art songs that develop the themes touched on in the composer's lyrical monument.
Program Magazine
Single Tickets
Section A – $49 || Section B – $39
Co-Sponsor: Stephen J.M. & Anne Morris
Co-Sponsor: George & Judy Writer
Concert Partner: Laurel Abbott, Berkshire Hathaway Luxury Properties
Concert Partner: Bridget Colleary
Concert Partner: Raye Haskell Melville
Concert Partner: Ted Plute & Larry Falxa