Free Community Concert: Celebrating CAMA at 100!
In celebration of a century of great music in Santa Barbara and with continuing appreciation for the generations of concertgoers and patrons who have made this legacy possible, CAMA's Board of Directors sponsors this Free Community Concert by the Los Angeles Chamber Orchestra with star mandolinist Avi Avital. Thank you to "The CAMA Family" of engaged music lovers who have made Santa Barbara a classical music capital for 100 concert seasons! Enjoy!

"Programming an all-Vivaldi program at this time of the year, and for a concert aimed at reaching out to concert-goers not necessarily accustomed to the practice of classical concert-goer is both a shrewd and generous gesture on the part of CAMA."
—Josef Woodard, Scene Magazine, Santa Barbara News-Press, December 7, 2018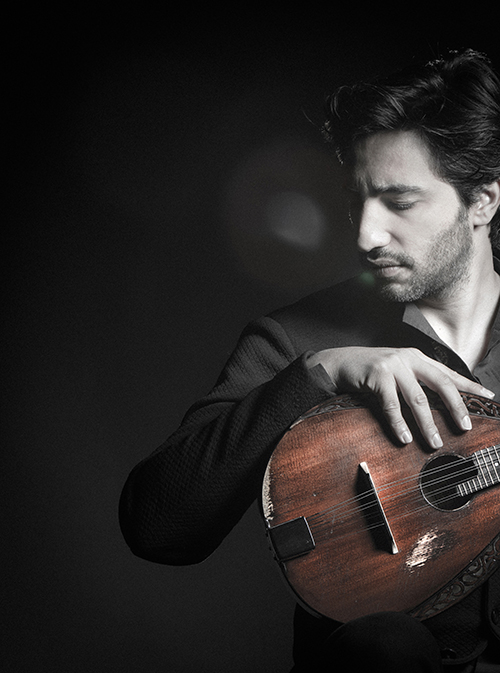 "America's finest chamber orchestra…"
– Public Radio International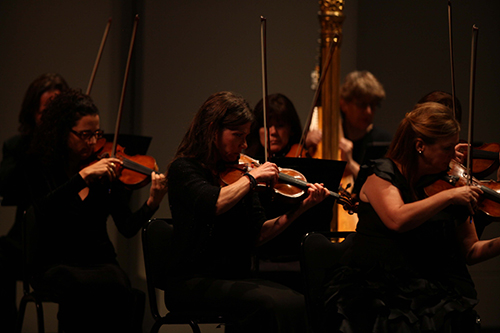 LOS ANGELES CHAMBER ORCHESTRA
Tuesday, December 11, 2018, 8:00 PM
Los Angeles Chamber Orchestra
Founded in 1968 as an artistic outlet for the recording industry's most gifted musicians, the Los Angeles Chamber Orchestra has spent the ensuing five decades methodically burnishing its reputation as one of the world's top ensembles. A musical force in his own right, "Explosively charismatic" (The New York Times) virtuoso mandolin soloist Avi Avital has emerged as one of the foremost ambassadors for his instrument. This concert will see them team up for an all-Vivaldi program, including two of the Venetian Baroque master's concertos for two violins; of course, no Vivaldi program would be complete without The Four Seasons, his beloved collection of violin concertos, to be performed with Avital on mandolin.
All-Vivaldi Program:
Concerto for Two Violins in G minor, RV 517
Concerto for Two Violins in A minor, RV 522
The Four Seasons
(complete), F.I:22-25
Pre-concert lecture by DAVID MALVINNI, musicologist, classical guitarist, author, and creator of CAMA's Music Matters outreach program in area schools
Lecture will begin at 7:00 PM; doors to The Granada Theatre will open for the lecture at 6:45 PM.
Lecture seating is limited to the first 100 patrons. First come, first served.
While there is no ticket fee, tickets are required, and are available on a first-come, first-served basis. CAMA season subscribers have priority and first option for reserving seats. The public will have the opportunity to reserve no-cost tickets starting Friday, September 28, 2018.